Fix Outlook Error: pst is not a valid Outlook file or pst is not a outlook data file
As a personal folder manager and email application Outlook perform a magnificent job which better and different from other email clients. Outlook is used by a number of people as an emailing solution, as said every good thing come with some bad aspects Outlook so. The file format of Outlook PST is vulnerable to corruption and losing the information stored in it is not tolerable. Sometime due to its excess use managing the Outlook file is also become hard and all this perspectives makes Outlook stop working at all or does not works normally. It become unresponsive, slow, hang or might start showing an error messages.
From which one of the error is listed below:
"pst is not a personal folder file"
This error message states the issue related to Outlook PST file. It retains the complete data of Microsoft Outlook so preventing it from the bothering issues is essential. As any harm to .pst file could loss the whole data of Outlook. To resolve the mentioned above error take the necessary action.
Recover Corrupt PST file:
To recover corrupt Outlook data file you should use a free inbuilt utility provided by Microsoft name as Inbox Repair Tool (Scanpst.exe). It first find the location of PST files at your system after that scan it in a complete manner and then repair the corrupt PST file. Scanpst.exe location always varies according to the version of Outlook so below I listed all of them: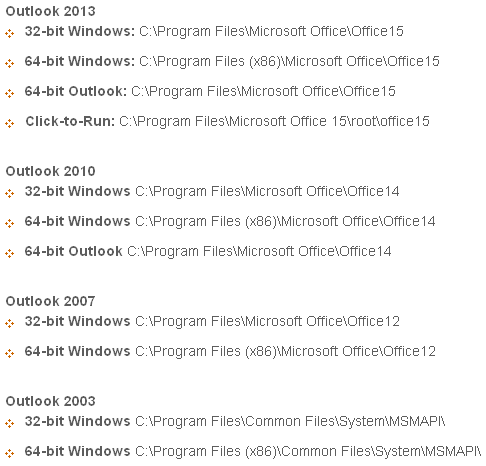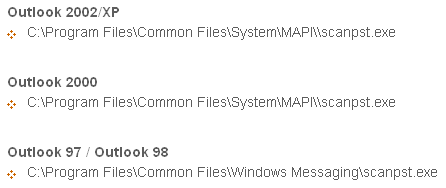 Now execute the process of Outlook data file recovery at your machine, it shows you some PST file error that it found. But sometime the level of corruption is so high that it unable to found error and repair it or however error has been detected and repaired but still you is unable to open the file. Scanpst.exe repair the PST file based on some factor like low level corruption, when the PST is not exceeding the allowed size limit, the items of Outlook has not been permanently deleted and many more.
At such instant a third party utility is the only choice to recover Outlook PST file as it is integrated with a technically advance repair mechanism and algorithm. Outlook PST Recovery tool is one of it as it is inbuilt with some most unique and attractive features that helps you to repair and restore Outlook objects. It is compatible with all Outlook versions like 2000, 2002, 2003, 2007, 2010, 2013 & 2016. To know more visit: https://www.outlookpstrecovery.org/
---