Deleted Email Recovery Software
How to Recover Soft Deleted or Hard Deleted Item in Outlook?
Deletion of Outlook items will be considered into two aspects- Hard deletion and soft deletion.
Soft Deleted Items: When you click on email and move it to Deleted items folder, this phrase is soft deletion. These items can be easily recovered while they were temporarily deleted and user can easily move these items from one place to another by dragging and dropping item. Soft deleted items will be appears as recoverable items.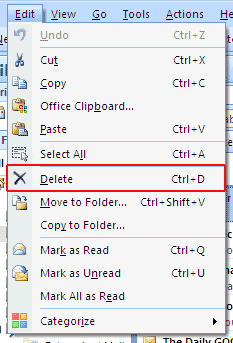 Hard Deletion Items: When you want to delete selected items and holds down shift key and press the delete key (Shift+DEL), this process is known as hard deletion. When you hard- deleted an email items then it will not show up in "Deleted items" folder.
There is one another way to permanently delete an Outlook emails
Empty deleted item folder: Empty deleted item folder: You may delete all PST file items permanently by follow this path. Go to the tool bar menu and click on this option "Empty Deleted Items Folder". With this, you can get similar effect as Shit+delete.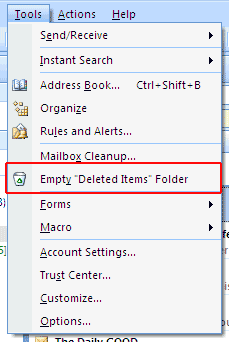 Now the question arises Is it possible to recover hard deleted or permanently deleted emails?
The answer of this query is Yes but it is only possible with the help of third party utility.
To recover Shit+Deleted items- Outlook recovery tool is accurate solution. As it capable to resolve high level corruption issues without getting more complication and recovers deleted items without losing original data integrity.
To know more about it visit:https://www.outlookpstrecovery.org/
---